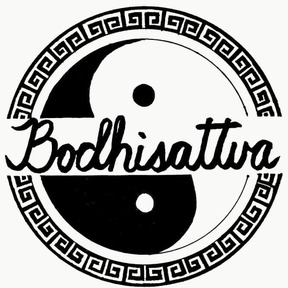 Bodhisattva is founded by a Hong Kong based mandala artist Ivy Kung, who's also a dedicated yoga practitioner. She has travelled through the globe for almost two decades due to her full time job, which gives her the opportunity to see the world and absorb different cultures from around the world. Together with the traditional yoga knowledge acquired from the Yoga capital Rishikesh India, all the different qualities have been integrated and developed into her style of mandala drawing since 2017. Apart from sharing the visual art form of mandalas, therapeutic powers from them are simultaneously transmitted in different dimension.
Bodhisattva is a Sanskrit word, referring to any ordinary person (sattva) in pursuit of awakening (bodhi) to become an Enlightened Being. In Chinese it is 菩提薩埵, short form of菩薩. In many cultures, drawing mandala has been used as an instrument of meditation and any form of spiritual practice. By repeating drawing patterns from outward towards the center, it serves the meaning as entering mandala and proceeding towards its center, one is guided through the cosmic process of transforming the universe from one of suffering to one of joy and happiness.
Currently Ivy is a freelancer in teaching mandala drawing classes and hopping between districts to showcase her mandala products and artwork in pop up markets. Say hi when you see her in town, and take the mandala products in hands to feel her warmth.
No followed people