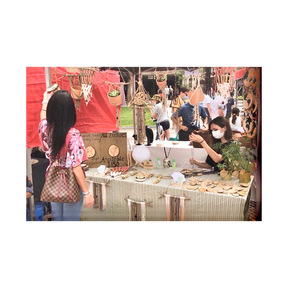 The artist
My name is Danielle, I'm a British expat, English teacher and creator of CraftJunkieHK.
I've always had a passion for making something from nothing and creating unique home accessories.. mostly from upcycled materials like pallets, branches and wood slices.
Products
All of my products are my own design inspired by all things earth, moon and stars with a natural bohemian twist. All handcrafted by myself including wood carving and hand painting as I like each piece to be completely unique.
From travelling around and living in China and Hong Kong I've added an East Asian touch using locally sourced bamboo and rustic tree slices to my designs.
Eco friendly policy
My aim is to reduce plastic in every way possible and in doing so I have decided to use only recycled paper and hemp rope for packaging. Keep It Green!
No followed people