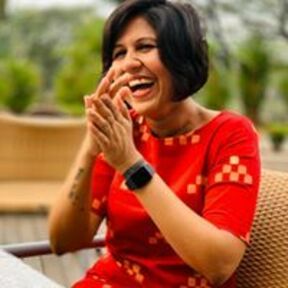 Urmila Menon is a Hong Kong-based, self-taught Indian artist who uses different mediums and styles to express her creativity. Having worked in the corporate world, she decided to follow her passion in 2015 and delved into art. She is an active member of different art groups in Hong Kong. She has done various international exhibitions. Her vibrant art is regularly featured in local media. It was recently featured in Zanna Art Magazine, UK and The UrbanSketching Handbook, 'Drawing with a Tablet'. She currently works as an English teacher while still moonlighting as an artist.
All of her art is an extension of her personality and a reflection of her mood. So, you can see a lot of colors
and some black and white as well. A lot of her pieces are very unplanned and impromptu, like her life.
No followed people