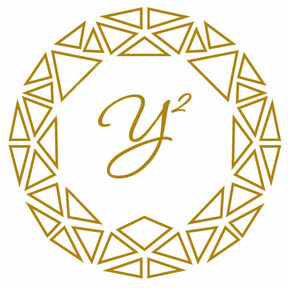 Y2Squared was created in 2019 by myself and my daughter. Some background on the company name; what does Y2Squared mean, to me it is one of the most precious things in the world, my daughters name, although an abbreviated version of it. Her forename initials are YY and often growing up she would write Y2 and sometimes be called this by friends. So when we decided to do this business together I asked her if we could use her name, thinking along the lines of YEL, being her full initials, but she suggested Y2, so it stuck.
Why are we making Handmade bags - I have been sewing since I was a child, taught by my mum, who always had her sewing machine out, making clothes for us and costumes for the local dance group shows. I have vivid memories of having costumes hanging all around our lounge waiting for fittings. I started asking for my own sewing machine at the age of 10, and was lucky to receive one as a Christmas present, but it was not a child's machine, it was one of the old black and gold Singer machines that was worked by hand. Then there was no stopping me, I started helping with the costumes and making clothes for my dolls.
Neoprene is such an ultra light weight fabric and I've been thinking about making handbags from it for a long time, it is not only light weight but also soft and durable. But due to not being able to find the fabric and time I did not pursue this until now. I found a supplier for the fabric and decided to give it a try. We have started with the bucket bag as it is very versatile and able to carry a good amount of things, so it can be used for business and pleasure.
The bags are made from two coloured neoprene fabric which is ultra light, and hand washable, they can be worn as a shoulder bag it cross body bag. They are big enough to carry a small laptop or tablet computer. Stock of the colours is limited and when they have gone they have gone.
We hope you love as much as we do.
No followed people