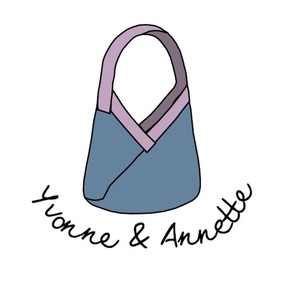 Among the backgrounds of my childhood, there is the sound of the sewing machine. Yvonne, my maternal grandmother loved sewing. With her sister Annette, they gained their independence with their confections.
Five years of art studies (at the École des Beaux-Arts in Bordeaux) shape the critical mind. A creation never comes by luck, its production is always a combination of stories and concepts.
I remember growing up then it took me a handbag because the pockets of my clothes were shrinking. To think of a bag is to imagine a journey. All that allows transportation, vehicles or objects fascinates me as the idea of going elsewhere and at the same time coming from elsewhere.These notions always motivate my path.
In 2016, as a family, I put my bags in Hong Kong, an oasis of possibilities where cultures mix. One thing leading to another, I needed a practical bag for any occasion. A bag is like shoes, it must be comfortable, and it's better if it's chic.
Inspired by the elegance of the city of Hong Kong, between modernity and tradition and Japanese design, I created the bag Yvonne & Annette bag, simple and reversible. The line merges with the design, the V shape makes it easy to catch things inside. The materials are soft and light. Back in France now, I wish you lot of journeys and I hope you like this idea and that this bag will accompany you for a long time.
No followed people
4 received reviews (100% positive, 4/4)