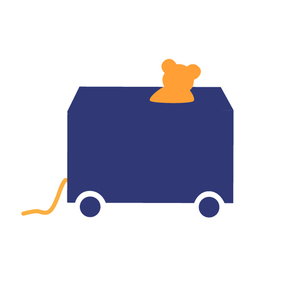 Hello, my name is Hai-Anh Vu and I'm the founder and creative director of Little Bean's Toy Chest. I founded the company in 2016 after finding very few open-ended, non-plastic, & non-battery operated toys out there for my toddler at the time.
As a mom of two young children, I love to create childhood wonder and magic through creative toys that spark their imagination. With quiet books, I found a fantastic platform for storytelling and educating little children to develop their skills, while giving them the space to stay calm and be creative in the midst of the busy modern life. I also love to nurture their aesthetic and appreciation for good craftsmanship through seeing, touching, and playing with beautifully handcrafted little things!
In my shop, you'll find lots of quiet books with whimsical designs and themes, milestone gifts, and keepsakes of places and people that make for a child's special childhood memories.
I am from Vietnam but lived in Hong Kong for 8.5 years and my two children were both born in Hong Kong. The city forever holds a place in my heart. I dedicate some of my quiet books to the little Hong Kongers, hoping that will inspire in them the love and connection for this special city.
I now reside in Washington State but manage my shop in Hong Kong through a small, competent local team. We ship as a local business - next day through Hong Kong Post or SF Express, to Hong Kong and all world destinations.
No followed people