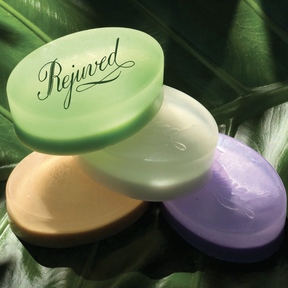 We've all had our fair share of lockdown experiences this year. I spent days, baking, eating, exercising, reading self help books…..I joked with my friend that a business that could do well during such trying times would be soap creations. Before I knew it, Rejuved was born.
In this day and age, most products are mass produced and automated. However, at Rejuved, things are different. We are committed to producing small batch soaps using traditional methods, lovingly hand poured and stamped. Each piece is wrapped in sustainable materials and completely free from harmful chemicals: parabens (linked to cancer), phthalates (linked to hormone disruption), preservatives and sulfates (linked to irritation).
Each soap is handcrafted by local Hong Kong women empowering their lives by seeking purposeful work whilst finding community. Rejuved is also committed to giving back. Buy a bar, give a bar is our motto-with each bar you purchase, we will donate a bar to one of the following NGO's: HOLF, SOCO, or Mother's Choice. Try our Rejuved soap bar today and be revived in body, mind, and spirit!
No followed people