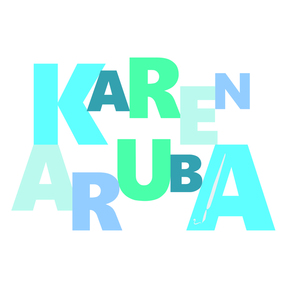 Karen Aruba is a self-taught illustrator based in Hong Kong specializing in sketching related to travel and cultural theme. With a passion for art, she derives inspiration from everything she comes across by incorporating themes of travel, energy, peace and happiness.
Her popular family story, 'A Mahjong Story', is an intimate tale intricately linked with Hong Kong art & culture, showcasing how this city's traditional mahjong craftsmanship integrated with artistry. Her popular "A Mahjong Story" illustrations have bridged the gap between traditional cultures and modern lifestyles and passes the skills and know-how from the old generation to the new. Invited by HKTDC, her story was featured in DesignInspire 2017. In 2018-2022, the collaboration between Karen and her father, and a creative design team of KangHong for 'Travel Mahjong City' garnered a number of awards in the market and engaged with a number of mahjong exhibitions with cultural values.
Mahjong hand-carving is listed as one of the intangible cultural heritage preservation in Hong Kong. Karen Aruba's items are already featured at M+ museum main shop.
As all our hand-carved work are of high quality which takes time to make it manually, our lead time for full set of hand-carved of mahjong tiles (Hong Kong Style) is around 3 months. If you are interested to purchase full set of it, please PM us.
Creativity, originality, value-adding – the faith of Karen Aruba Art's work to spread this around the world.
6 followed people
22 received reviews (100% positive, 22/22)