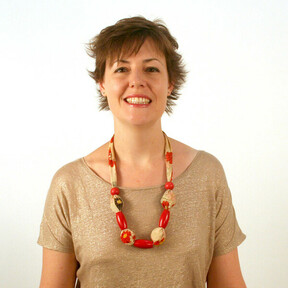 I started my jewellery making journey with a scarf necklace made with an off-cut of silk print fabric and some chunky wooden beads. As part of my day job was to visit the local haberdashery market in Sham Shui Po I found myself overwhelmed with inspiring materials, beautiful beads and colourful ribbons. My jewellery brand grew out of what I found there.
Ten years later I still love visiting the local stores and hand stitching necklaces from the treasure I find there. I rarely make more than 1 of each as each creation inspires a variation and yet another idea!
I love that many of the items in my own jewellery collection have stories and memories attached to them, I hope that the pieces I make can bring joy and wonderful memories to those who buy them, wear them and gift them to others. If you would like to have a piece made incorporating a special fabric or beads or would like a colour not shown in my store please feel free to contact me.
7 followed people